Family Owned and Operated Business
Repair & Remodel 24 Hr Emergency Service
Larry LaBrie plumbing is a family owned and operated business serving Santa Monica and the nearby communities for over 40 years. Our servicemen are professional and fully skilled in all phases of plumbing. Our plumbers are clean and courteous and will answer any questions you may have about the job.
Give us a call we will attend to you promptly and courteously.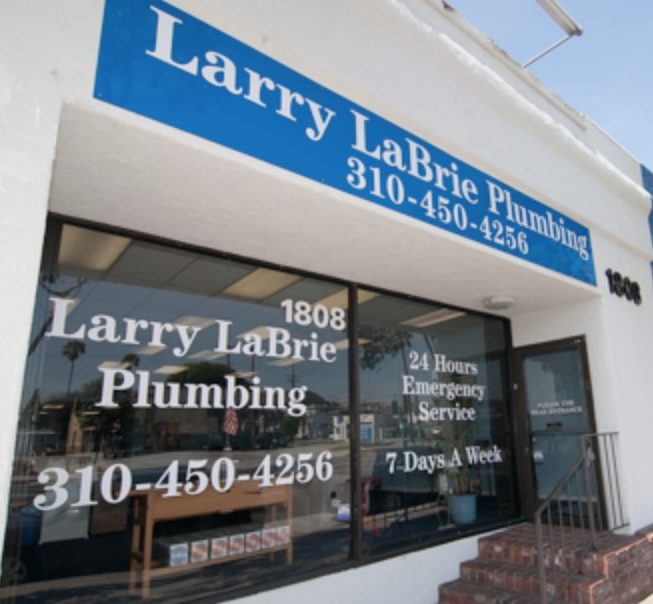 PLUMBERS AND SEWER & DRAINS SPECIALISTS
Larry LaBrie Plumbing
Larry LaBrie plumbing is your neighbourhood plumber that consistently delivers excellent work at a fair price. Larry LaBrie Plumbing specializes in repair and remodeling and treats each job with the same commitment to excellence regardless of the size of the job. Larry LaBrie Plumbing specializes in residential remodel and repair that lives the old adage that "No Job Is Too Large Or Too Small".
BOOK A SERVICE online
Our Services
Larry LaBrie Plumbing offers full service for your plumbing needs
New Faucet Installation or Repair
Toilet Leaks, Slow Flush
Leaking Sinks
Garbage Disposal Repair or New Installation
Leaking Faucets
Earthquake Valve Installations
Low Water Pressure
Bad Odor Detection
Water Pressure Regulator Repair or Installation
Shower Valve Repair or Installation
Water Heater Installation or Repair
Sprinkler Repair or Installation
Service Areas:
Beverly Hills, Brentwood, Century City, Culver City, Malibu, Mar Vista, Santa Monica, Topanga, Westwood, West Los Angeles